Anthony Hunter is a senior financial and operating executive with over 25 years of business experience in operations, management and finance.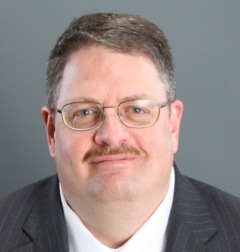 His past roles include:
Chief financial and operating officer for a $50 million global software and professional services company serving large and mid-sized pharmaceutical and life sciences companies.
Chief financial officer for a venture capital firm with over 25 portfolio companies in life sciences and specialty pharmaceuticals and $400 million under management.
Management consultant with RHI Management Resources providing financial and management resources for GE Equity and Citizens Utilities.
President and CEO of a $10 million computer sales and systems integration company providing warehouse automation to distribution and manufacturing companies.
Anthony attended Pace University, where he received his B.B.A. in Certified Management Accounting. His professional activities include, National Venture Capital Association, CFO Forum, Institute of Management Accountants (IMA) and past treasurer of IMA Westchester NY Chapter.