Anthony Hunter is a senior financial and operating executive with over 25 years of business experience in operations, management and finance.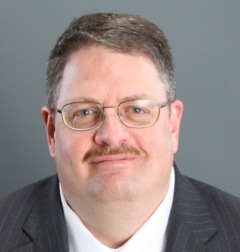 Mr. Hunter founded Capstone Business Advisors to work with small and mid-sized companies that require a part-time Chief Financial Officer or need executive-level financial or operating advice on a project or goal-oriented basis.
Capstone provides a unique ability to bridge-the-gap between the financial and operating sides of the business and partners with management to achieve sales growth, profitability and improved cash flow.
Specialties include preparing for venture capital and other funding efforts, banking relationships, product and service pricing strategies, process improvements, business valuation services, team building, process design and implementation and helping business owners to scale their companies for growth and profitability. Industries include: Marketing, Technology, Services, Software, Healthcare and Construction.

His past roles include:
Chief financial and operating officer for a $50 million global software and professional services company serving large and mid-sized pharmaceutical and life sciences companies.
Chief financial officer for a venture capital firm with over 25 portfolio companies in life sciences and specialty pharmaceuticals and $400 million under management.
Management consultant with RHI Management Resources providing financial and management resources for GE Equity and Citizens Utilities.
President and CEO of a $10 million computer sales and systems integration company providing warehouse automation to distribution and manufacturing companies.
Anthony attended Pace University, where he received his B.B.A. in Certified Management Accounting. His professional activities include, National Venture Capital Association, CFO Forum, Institute of Management Accountants (IMA) and past treasurer of IMA Westchester NY Chapter.
Business Building / Business Planning
Each building block of the business has a purpose and function, all set together to support the corporate mission. And it takes lots of sweat – your sweat. Your first building block is the core product or service you provide.
Other building blocks are critical for success such as marketing, finance, information technology, administration, human resources, etc. Typically, the business owner is focused on the first building block, "the core product or service". That makes sense because it is where the business owner has the greatest knowledge and experience.
But that is not enough to build a successful business. Like any structure, you need all the building blocks in place to build a solid, lasting company that will endure over time. Capstone Business Advisors LLC is all about helping you get the critical building blocks in place, achieving the success you desire and putting the "Capstone" on the business you are building.