Our goal is to help business owners so they can focus their time and talent on those activities that will make them the most money.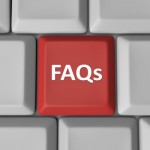 There are many ways we can do that and our approach to working with businesses is somewhat unique. Typically we get asked a lot of questions about what we do, how our process works, and what we need from a prospective client in order to help them.
So below are a number of frequently asked questions we get. If you don't see your question and answer listed here, please contact us or give us a call at 914.475.2119.